Ægte kærlighed? True Love?
Photo by Everton Vila on Unsplash
Day number three of Generous January and Thomas has his feelings "uden på tøjet" (outside of the/on the clothes).
Er det ægte kærlighed?
(Is it true love?)
Er du forelsket i hende?
(Are you in love with her?)
Eller er du bare bange for at være alene?
(Or are you just afraid to be alone?)
Den ensomhed..
(That lonliness)
Åhh ja, jeg kender følelsen.
(Ohh yes, I know the feeling)
Det kan være svært.
(It can be difficult)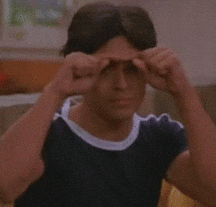 Hvad føler du?
(What do you feel?)
Hvad siger dit hjerte?
(What is your heart saying/what does your heart say?)
Hvad er det dit hjerte vil have?
(What does your heart want?
Har du brug for lidt opmærksomhed?
(Do you need a little attention?)
Har du brug for kærlighed?
(Do you need love?)
Vi har alle et behov for nærhed.
(We all have a need for intimacy)
Vi vil gerne føle os trygge.
(We want to feel safe)
Hvordan ved man om det er ægte kærlighed eller ej?
(How do you know if it is true love or not?)
Svaret finder man herinde.
(You find this answer in here)
Vi ses i morgen.
Tekst af Thomas Helbech Hansen.