Morgenkaffe (Morning Coffee)
Welcome to day number 2 of Generous January. If you´re already in Denmark, you´ve probably noticed a lot of coffee drinking going down in the city or in your local town. That´s because Denmark sits in fourth place on the list of countries that drink the most coffee in the world. According to the International Coffee Organisation (ISO), Danes are sipping around 8.7 kg of coffee per person per year.
So even if you don´t drink it, it´s a good idea to arm yourself with some coffee vocab.
Jeg drikker morgenkaffe.
(I drink / am drinking morning coffee)
Det er bedre end at blaffe.
(It's better than hitchhiking)
Ja, selvfølgelig.
(Yeah, of course)
Fantastisk rim, ikke?
(Fantastic rhyme, right?)
Men hey, kaffe er en alvorlig sag.
(Buy hey, coffee is a serious matter)
Man skal respektere kaffen.
(You need to respect coffee)
Drikker du kaffe hver morgen?
(Do you drink coffee every morning?)
Fedt!
(Cool!)
Drikker du kun kaffe en gang imellem?
(Do you only drink coffee once in a while / now and then?)
Det er også okay.
(That´s also fine / okay)
Kaffe gør det nemmere at vågne.
(Coffee makes it easier to wake up)
Det er en god måde at starte dagen på.
(It´s a good way to start the day)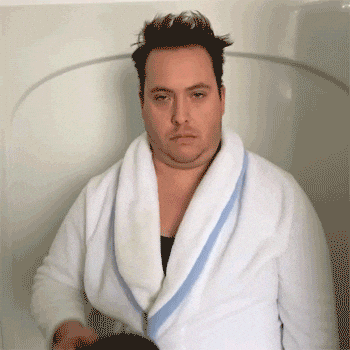 Hvis du elsker livet, elsker du også kaffe.
(If you love life, then you also love coffee)
Min fætter drikker kaffe uden mælk.
(My cousin drinks coffee without milk)
Han må være sindssyg!
(He must be insane)
Det er selvfølgelig kærligt ment.
(It is meant lovingly, of course)
Men jeg skal have mælk i min kaffe.
(But I need milk in my coffee)
Og hvad med dig?
(And how about you?)
Hvordan skal din kaffe være?
(How does your coffee need to be?)
Masser af sukker?
(A lot of sugar?)
Lidt fløde?
(A little cream?)
Måske lidt sødemiddel?
(Maybe a little sweetener?)
Uanset hvad…
(No matter what…)
.. skal den nydes med taknemmelighed.
(It needs to be enjoyed with gratitude)
For kaffe er en vidunderlig ting.
(Because coffee is an wonderful thing)
Tænk hvis vi aldrig havde opdaget kaffebønner!
(Think if we had never discovered coffee beans)
Det ville være en katastrofe.
(That would be a catastrophe)
Så ... nyd kaffen ... og hav en god dag!
(So … enjoy the coffee … and have a good day!)
Vi ses i morgen!