Det nye år (The New Year)
Here we are again, starting fresh with a new year. Are you starting fresh? Or are you just expanding upon what you did last year? Personally, I'm expanding with New Year Revolutions! I am excited for the 2018 and can't wait to share a bunch of great things with you all.
First up, my good friend Thomas and I want to give you a new video every day in the month of January - a little something to get us through the trailing excitement of Yuletide.
That's right, forget the Christmas calendar now, that time has past, but don't be sad. We are making the January calendar. Make 2018 your best year yet for learning Danish. Let's not waste anymore time!
Godt nytår! (Happy New Year!)
Nu er vi i 2018.
(Now we are in 2018)
Det er et nyt år.
(It is a new year)
Hold kæft, en skarp observation.
(No way / shut up, a sharp observation)
Vi har sagt farvel til 2017.
(We have said goodbye to 2017)
Det var et langt år.
(It was a long year)
365 dage.
(365 days)
Ligesom de fleste år har.
(Just like most years have)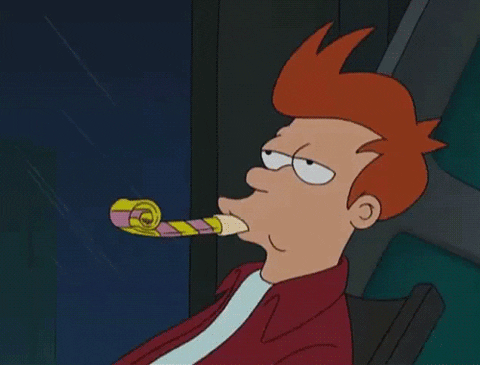 Når man tager hul på et nyt år, føles det lidt som at starte på en frisk.
(When you start a new year, it feels like starting over / fresh)
Man vasker tavlen ren.
(You wash the board clean)
Nogle siger "Nyt år, ny mig."
(Some say, "New year, new me.")
Måske har du nogle nytårsforsætter.
(Maybe you have some New Year Resolutions)
Noget du gerne vil blive bedre til i det nye år.
(Something you want to be better at in the new year)
Du har reflekteret over året der gik, og hvordan det gik…
(You have refelcted over the year which has past and how it went…)
Og tænkt "Nu vil jeg begynde at.."
(And though "Now I will start to…")
Eller "Nu vil jeg stoppe med at.."
(Or "Now I will stop…")
Året starter den 1. januar.
(The year starts the 1st of January)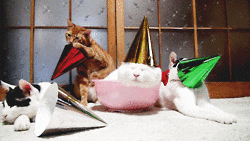 Mange vågner op med tømmermænd.
(Many wake up with a hangover)
Efter en vild nytårsaften.
(After a wild New Year's Eve)
Det er et nyt år, og en ny tid.
(It is a new year and a new time)
Men bliver det nu også en anderledes tid?
(But will it now also be a different time?)
Vi ses i morgen