How to Select the Correct Mode
Glædelig jul (Happy Christmas) dear reader! If you are reading this at the time of posting, then tillykke (Congratulations), you are not too drunk and can still use your eyes. I hope you have had an amazing Christmas so far and wish you a fantastic start in 2018. My little Christmas gift for you guys may not be what you were hoping for, but it is anyway useful. Here is a sexy little list covering four of the most used modalverber (modal verbs), as always, with example sentences.
At kunne (kan, -, kunnet - spoken = ka', ku')
To be able to do something
Jeg kan sagtens mødes kl. 7.
(I can easily meet at 7 o'clock)
Han kan ikke aflevere pakken.
(He cannot deliver the package)
To have the skills
Han kan tale dansk.
(He can speak Danish)
Hun kan ikke synge.
(She cannot sing)
Det kan jeg selv finde ud af.
(I can figure it out myself)
At måtte (må, -, måttet)
Permission
Du må godt låne min computer.
(You may loan / borrow my computer)
Det må man ikke sige.
(You´re not allowed to say that)
Necessity
Jeg må finde husnøglen, inden min mor kommer hjemme.
(I must find the house key before my mom arrives home)
Vi måtte snakke længe for at løse problemet.
(We had to talk long to solve the problem)
Only possibility
Det må have været ham, der gjorde det.
(It must have been him that did it)
Mit fly afgår om en time, så jeg må skynde mig.
(My plane leaves in an hour, so I must rush / hurry up)
At skulle (Skal, -, skullet)
To have to / a need (something planned)
Jeg skal på hospitalet i næste uge.
(I am going to / have to go to the hospital next week)
Man skal holde godt øje med sine ting i lufthavnen.
(You need to keep a close eye on your things in the airport)
A suggestion
Skal vi ikke i biffen?** (Biffen is short / slang for biografen)
(Shall we go to the cinema?)
Skulle vi ikke smide den her ud?
(Shouldn´t we throw this out?)
Skal vi spise?
(Shall we eat)
Something you have heard.
De skulle være her om ti minutter.
(They should be here in ten minutes)
Billetten skulle blive billigere i det nye år.
(The ticket should be cheaper in the new year)
An action which is accessed after it has happened.
Du skulle have sagt noget til hende.
(You should have said something to her)
Han skulle aldrig have taget sin pung.
(he should never have taken your wallet)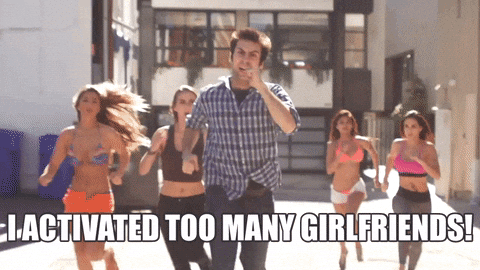 At ville (Vil, -, villet)
To want / wish / choose / will
Jeg vil have dig.
(I want you)
Hun vil gerne købe en ny kjole.
(She wants to buy a new dress)
Vi vil gerne hjem nu.
(We want to go home now)
Uncertainty (of something in the future)
Han vil ikke have tid til fodbold, hvis han tager et andet job.
(He will not have time for football if he takes a second job)
Jeg ville virkelig ønske, at hun bliver min kæreste igen.
(I really want / wish for her to be my girlfriend again)
Something you would have said / that would have happened (already past)
Det ville jeg have fik gjort med det samme.
(I would have done that immediately)
Han ville have været bedre til det end dig.
(He would have been better at it than you)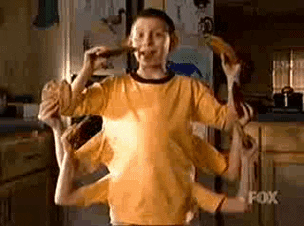 Sådan! Glædelig jul!