36 Phrases People Actually use in Danish Supermarkets
Photo by Jomjakkapat Parrueng on Unspl
Contrary to popular belief, people do actually say things in the Danish supermarkets ...sometimes. Just to prove it, I made a list of the phrases I have heard during a few trips to my local Kvikly.
Things employees say
Leder du efter noget bestemt?
Are you looking for something specific?
Kan jeg hjælpe dig med noget?
Can I help you with something?
Kan jeg hjælpe den næste?
Can I help the next (person)?
Jeg har åbent herovre.
I am open over here.
Jeg har åbent ved kasse to.
I am open at checkout two.
Ellers andet?
Anything else?
120 kroner skal jeg bede om.
120 kroner is what I need / is what I´ll ask from you.
Så skal jeg bede om 115 kroner, tak.
So I´ll ask you for 115 kroner, please.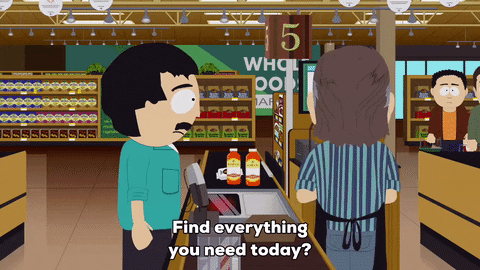 Vil du have en bon? / Vil du have bonen med? *informal
Do you want the receipt? / Will you take the reciept with you?
Vil du have en kvittering med? *more formal
Do you want the receipt?
Det er bare i orden.
That's totally fine.
Hav en god dag!
Have a good day!
God weekend!
(Have a) good weekend!
Leder til kassen.
Leader / Manager to the checkout.
Medarbejder til kassen.
Team member to checkout.
Things shoppers say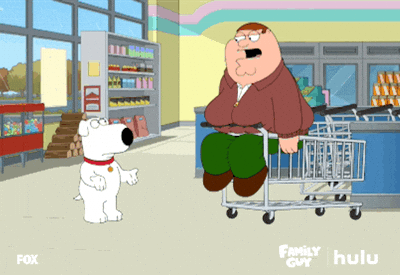 Jeg tager ned i supermarkedet nu.
I'm going down to the supermarket now.
Er der noget vi mangler?
Do we need anything / is there something we need?
Der er tilbud nede i Netto.
There are offers (down) in netto.
Vi har ikke så meget sukker / ris / tilbage.
We don't have much sugar / rice left.
Vi skal have en kurv med.
We need a basket.
Har du indkøbssedlen?
Do you have the shopping list?
Undskyld, jeg leder efter…
Excuse me, I'm looking for…
Har I nogle / noget…
Do you have any…
Hvor er…
Where are…
De har ikke nogle / noget...
They don't have any…
De er løbet tør for…
They have ran out of…
Jeg skal lige over at finde…
I will just go over to find...
Jeg betaler med Euro, er det okay?
I will pay by Euro, is that okay?
Jeg bruger mit kort.
I'll use my card.
Må jeg bede om en lille pose, tak?
Can I get a little bag, please?
Må jeg bede om to store poser, tak?
Can I get a large bag, please?
Mange tak.
Many thanks.
Tusind tak.
A thousand thanks.
More phrases
Here are some of the words you will usually see at the card machine.
Indlæs kort!
Insert card!
Indtast din kode!
Enter you pin!
Godkendt!
Approved.
For more usueful supermarket phrases, plus some extra food vocabulary, head over to Copenhagencast and check out Louise's episode At the supermarket.